MSSP is committed to the idea that every student has a pathway beyond high school that leads to success in college, career and life.
We work with schools and districts to:
Refresh learning options, outcomes and use of time and materials – such as integrating STEAM competencies
Align technology planning with instructional models and operational needs
Develop counseling and guidance strategies that ensure equitable access to post-secondary learning and training
Develop and evolve strategies for personalizing and blending student and professional learning.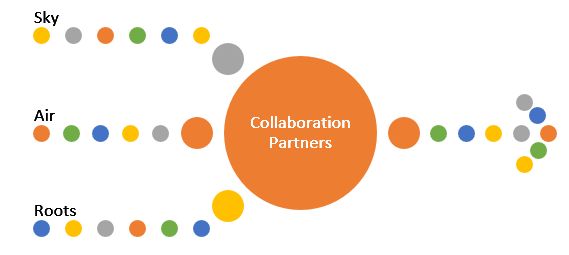 Our efforts support the development of sustainable school models by:
Modeling agile school development practices with a focus on coherent, collaborative planning and implementation.
Developing resources, practices and support tools that help new and redeveloping schools identify and develop the core of their model.
Facilitating and coaching leaders and teams throughout the process, with a focus on building individual and organizational capacity to support and evolve learning and leadership practices.
Supporting implementation across the multiple facets of development:

Identifying which capacities, skills, decisions, timelines, and effort will make this a reality?
How will we know how well we are doing?
How will we work together to make it so?
This is not a product nor a formula for a process.  We are consultants, and we bring our toolbox with us when working with you.  The tools we will use depend on where you are in the process, what needs to be collated into a plan, how prepared your organization is to move forward, how far you have to go, and whether you are adjusting something already underway or starting fresh.
How much does it cost – we will talk about that when we meet with you, and again as we continue to work with you.  We will say we are not an all-in-one solution.  We cannot fix everything and won't promise to perform magic but we do have multiple decades of experience in helping schools build the capacity to reach farther.
To us, core components of a model school are: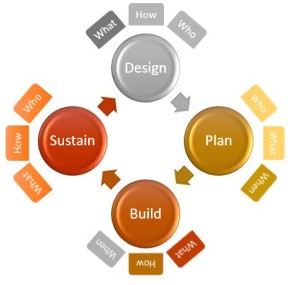 clarity of mission and purpose – that this is about students
operations, management, professional development, staffing, budgeting – all reflect that core mission and purpose
the elements that make up that core are tangible and observable – you can see and feel them at work in the school
instructional methods and materials are used equitably and innovatively as tools for expanding student understanding
students and by extension their families and their future are the school's clients
measures of success reflect impact on students and are monitored constantly
philosophy and beliefs are guides for helping students achieve success, never a barrier
servant leadership is embedded in the professional culture of the school
What we have been doing recently:
Our efforts in the past two years include:
Expanding a School Network: Providing facilitation, planning support and development resources for a growing school network as it implements expansion plans including:

Development planning and budgets,
Leadership training and development,
Instructional model integrity and performance monitoring,
Operational systems and capacity development,
Customized support and planning resources.

College Fit – Case studies for students and counselors – we surveyed first gen college students, college admissions counselors and school counselors to develop a set of training materials and information resources for counselors and cases studies for use with students.  The case studies provide an inquiry approach to exploring the complex array of information and decisions students face in making their college going decisions, based on the stories of current first gen students finding success in college.
School Start-up: Supporting planning and development for conversion of a long operating private school serving homeless students into a public school.
Feasibility planning: Facilitating feasibility planning with a group of school leaders, educators and influential community supporters for a new network of charter schools to serve a major urban community.
A statewide school support network:

Facilitation and development of a high profile strategic plan and business plan
Organizational development and facilitation,
Major donor funded grant writing and documentation,
Planning team support and proposal reviews for school development applications.
MSSP Solutions launched fifteen years ago as the Model Secondary Schools Project – an initiative funded by the Bill & Melinda Gates Foundation which planned and supported development of small urban high schools based on local models in eight urban public school districts across the United States from California to Massachusetts.  This dynamic experience and the network that grew from the efforts and innovations of these eight schools have provided us with multiple opportunities to assist schools, districts and charter organizations across the country in developing for the future of education.